This opportunity was posted on May 28, 2021
[ active ]

Mediterrainian Cruising Spain to Spain

ref 12892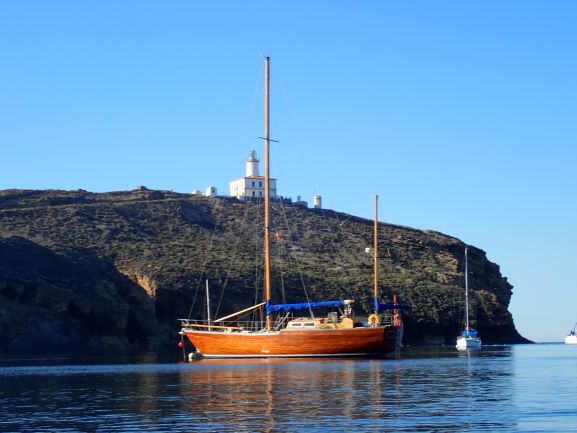 wants 4 crew for Amy Rose, Bermuda cutter rigger yawl -Guy Thompson design, m.
From Torrevieja, Spain to Torrevieja, Spain.
June 2021 to July 2021.
Planning a twoto three week trip around the Balearic Islands from the Alicante region, Spanish mainland. Just an easy going relaxed passage without a definitive program, but including a few nights in Ibiza, Mallorca and possibly Minorca if conditions/time allows before heading back to my home base near Alicante. Amy Rose is quite traditional and very nice to be on. Happy to take on people without much experience provided I have at least one experienced sailor in the mix. More important to have a relaxed and lighthearted disposition. Will be day sailing apart from a possible overnight passage from the mainland to Ibiza start and end of the passage. Only costs are shared fuel/provisioning/marina fees.
What roles/experience are needed (Crew 1): does not matter
What roles/experience are needed (Crew 2): does not matter
What roles/experience are needed (Crew 3): does not matter
What roles/experience are needed (Crew 4): does not matter
Sailing with a Rally: None
I'm looking for (gender): either
Cabins/Sleeping : own cabin-own bunk
Smoking on board: smoking allowed
Total people on board: 5
Money: expenses shared equally
Travel to and from boat: negotiable
Other Info: