This opportunity was posted on September 7, 2020
[ active ]

ARC 2020 Canary Islands to Saint Lucia

ref 12497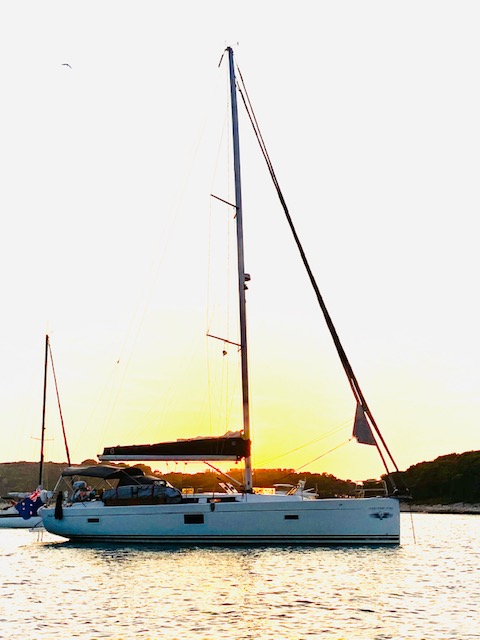 Paul Lemmens wants 3 crew for Veni Vidi Vixi, Hanse 455, m.
From Las Palmas, Canary Islands to Rodney Bay, Saint Lucia.
November 2020 to December 2020.
We are sailing our Hanse 455 (2015) we named Veni Vidi Vixi (I came, I saw, I lived) home to New Zealand and are looking for 3/4 crew members to sail the yacht across the Atlantic Ocean as part of the ARC 2020. My wife and our young children (ages 8yrs, 6yrs and 6yrs) will leave the yacht in Las Palmas and re-join her in St Lucia. We've been sailing VVV around the Adriatic/Mediterranean since early 2020 and she has proven to be a modern, fast and reliable cruiser. Crew must all be experienced yachties and must each have completed at least one other long-distance (more then 1,000 nm) passage - there's no turning back mid-Atlantic! I'm looking for easy-going but highly safety conscious crew - ideally also with some relevant qualifications (medical, navigation, offshore passage making). All crew will have their own bedroom for the trip.
What roles/experience are needed (Crew 1): Watch-leader
What roles/experience are needed (Crew 2): Ocean Sailing Instructor
What roles/experience are needed (Crew 3): does not matter
Sailing with a Rally: ARC – Atlantic Rally for Cruisers
I'm looking for (gender): either
Cabins/Sleeping : own cabin-own bunk
Smoking on board: non-smokers only
Total people on board: 4
Crew roles: Fun, easy going but experienced crew. Must have recently completed at least one long-distance offshore passage (1,000nm +) and ideally have relevant qualifications. You must also be highly safety conscious, able to cook/assist with daily routines. English speaking/non-smokers.
Money: expenses shared equally
Travel to and from boat: crew pays
Other Info: