This opportunity was posted on February 23, 2021
[ active ]

World around 2022 – 2023/2024 (depend on COV) Saint Lucia to Spain

ref 12715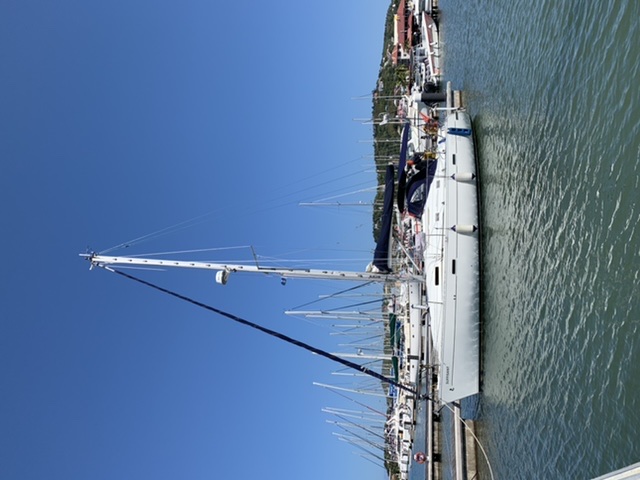 Marina C. Passet wants 1 crew for SUFFISANT, Beneteau 331, 10.25m.
From Rodney Bay, Saint Lucia to Las Palmas, Spain.
December 2021 to June 2024.
Crew member must have good knowledge in high sea conditions and navigation. should be also familiar with technics, radio HAM, VHF, Iridium). Not for beginners.
What roles/experience are needed (Crew 1): Watch-leader
Sailing with a Rally: None
I'm looking for (gender): male
Cabins/Sleeping : own cabin-own bunk
Smoking on board: smoking allowed
Total people on board: 2-3
Crew roles: If you have already the Off shore or the yachtmaster ocean, that will be perfect. you should be familiar with nautic, navigation, also Astro, HAM Radio, and if you have a "technical" hand, that would fit perfect. No crew should apply if they have no high sea experiences. The pacific and Indian ocean could be raft. You should be an addition to my previous skills. "I learn from you, you learn from me"... Payment: it cost you USD 1250.00 per month. in this price is included food, beverages, berths and moorings, gas, water, electricity, Worldcruising fees for ARC Panama (St. Lucia-Sta Marta-San Blas-Panama transfer Canal) and also the fees to visit Galapagos incl. the agents. Incl is also the insurance for the boat. What you need is a health insurance which is valid also for Australia.
Money: daily contribution from crew
Travel to and from boat: crew pays
Other Info: