This opportunity was posted on October 12, 2020
[ active ]

World ARC French Polynesia to Saint Lucia

ref 12549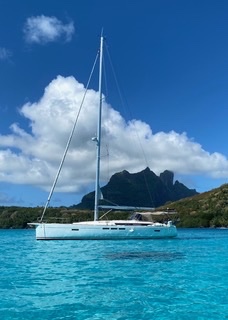 Jonathan Mote wants 1 crew for Serendipity II, Jeanneau 519, m.
From Bora Bora, French Polynesia to Saint Lucia, Saint Lucia.
May 2021 to April 2022.
Hello, My plans are to join the World ARC and continue around the world with them. I am in need of one dependable crewman. There will be friends and family joining for parts of the voyage.
What roles/experience are needed (Crew 1): does not matter
Sailing with a Rally: World ARC
I'm looking for (gender): male
Cabins/Sleeping : own cabin-own bunk
Smoking on board: non-smokers only
Total people on board: 2-4
Crew roles: Dependable crew to stand watch and help with chores around the boat. Some experience would be preferred.
Money: captain pays all expenses
Travel to and from boat: captain pays
Other Info: