This opportunity was posted on March 18, 2023
[ active ]

Volunteer on Conservation Ship Panama to Panama

ref 14156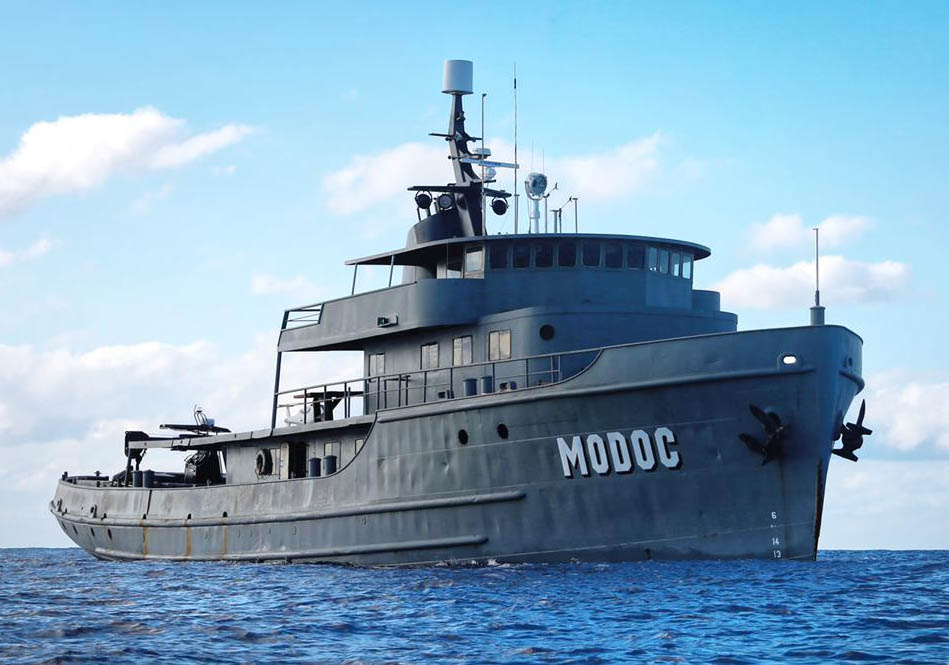 wants 3 crew for MY Modoc, Former US Naval Ship - 1944, m.
From Panama City, Panama to Panama City, Panama.
January 2023 to January 2023.
We are a Conservation Organization called Earthrace Conservation. We are a group of volunteers aboard an Ex-Navy Ship Built in 1944. We have a 7.4m Rib, 4.7m Zodiac, a Military Drone, and a Tracking Dog Called Appa We partner with goverments and scientists to work on marine & terrestrial conservation & research. Our main operations are working with Panamanian and Costa Rican officials on patrols to look for illegal Fishing in MPA's, engaging with locals by educating them on laws around fishing and marine wildlife, with hopes to get a CMAR agreement. If we are not on patrol, then we are doing maintenance aboard the ship We are looking for likeminded, engaging & adventurous volunteers who are competent and eager to leam With Earthrace, volunteers pay to come aboard. Prices start from $750 for 1 week and up to $3000 for 3 Months with Food and accommodation aboard included. Long-term crew are free after 3 months It's a lot of hard work, but also a rewarding experience of a lifetime.
What roles/experience are needed (Crew 1): does not matter
What roles/experience are needed (Crew 2): does not matter
What roles/experience are needed (Crew 3): does not matter
Sailing with a Rally: Independent
I'm looking for (gender): either
Cabins/Sleeping : shared cabin-own bunk
Smoking on board: smoking allowed
Total people on board: 8
Crew roles: We are looking for likeminded, engaging & adventurous volunteers who are competent and eager to leam With Earthrace, volunteers pay to come aboard. Prices start from $750 for 1 week and up to $3000 for 3 Months with Food and accommodation aboard included. Long-term crew are free after 3 months
Money: daily contribution from crew $0
Travel to and from boat: crew pays
Other Info: