This opportunity was posted on November 24, 2022
[ active ]

Sailing the South Pacific in 2023- Panama to Australia Panama to Australia

ref 13945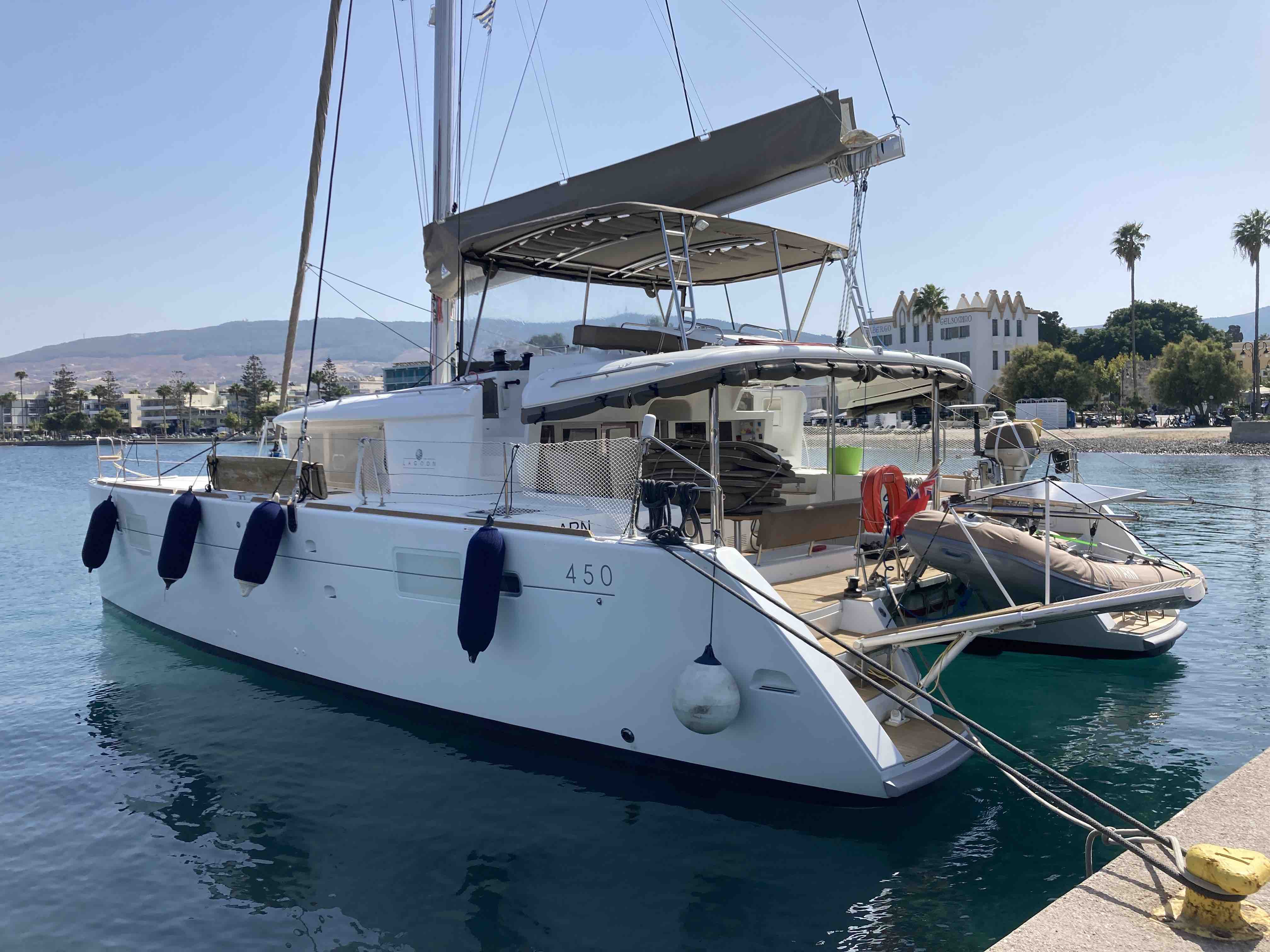 Anders Goransson wants 2 crew for ARN, Lagoon 450F, m.
From Shelter Bay Marina, Panama to Mackay, Australia.
January 2023 to August 2023.
Hi there, I'm the owner and skipper of my own yacht ARN. I'm on an around-the-world passage that started in Greece, crossed the Atlantic in November 2021, sailed the Caribbean over the following 12 months and is currently in Panama. I'm seeking a crew member(s) to sail with me on the next leg out in the Pacific on January 6th, 2023 crossing the Panama Canal (Atlantic side to the Pacific side) and then directly onwards to Galapagos. The next stop after Galapagos is to cruise French Polynesia, the Society Islands and the Cook Islands, Niue and Tonga, Vava'u and Fiji, and Vanuatu ending up with a cruise of the Great Barrier Reef in August 2023. The yacht is a four-cabin catamaran and the crew will have their own private cabin with an en-suite toilette and shower.
What roles/experience are needed (Crew 1): Watch-leader
What roles/experience are needed (Crew 2): does not matter
Sailing with a Rally: Independent
I'm looking for (gender): either
Cabins/Sleeping : own cabin-own bunk
Smoking on board: smoking allowed
Total people on board: 3
Crew roles: Experience being on the watch (day and night) is essential for the safety of the yacht. Otherwise- quite relaxed and we will share the doings of what needs to get done. Crew input on destinations and activities will be appreciated.
Money: expenses shared equally
Travel to and from boat: crew pays
Other Info: