This opportunity was posted on January 6, 2020
[ closed ]

RORC CARIBBEAN 600 Antigua & Barbuda to Antigua & Barbuda

ref 12080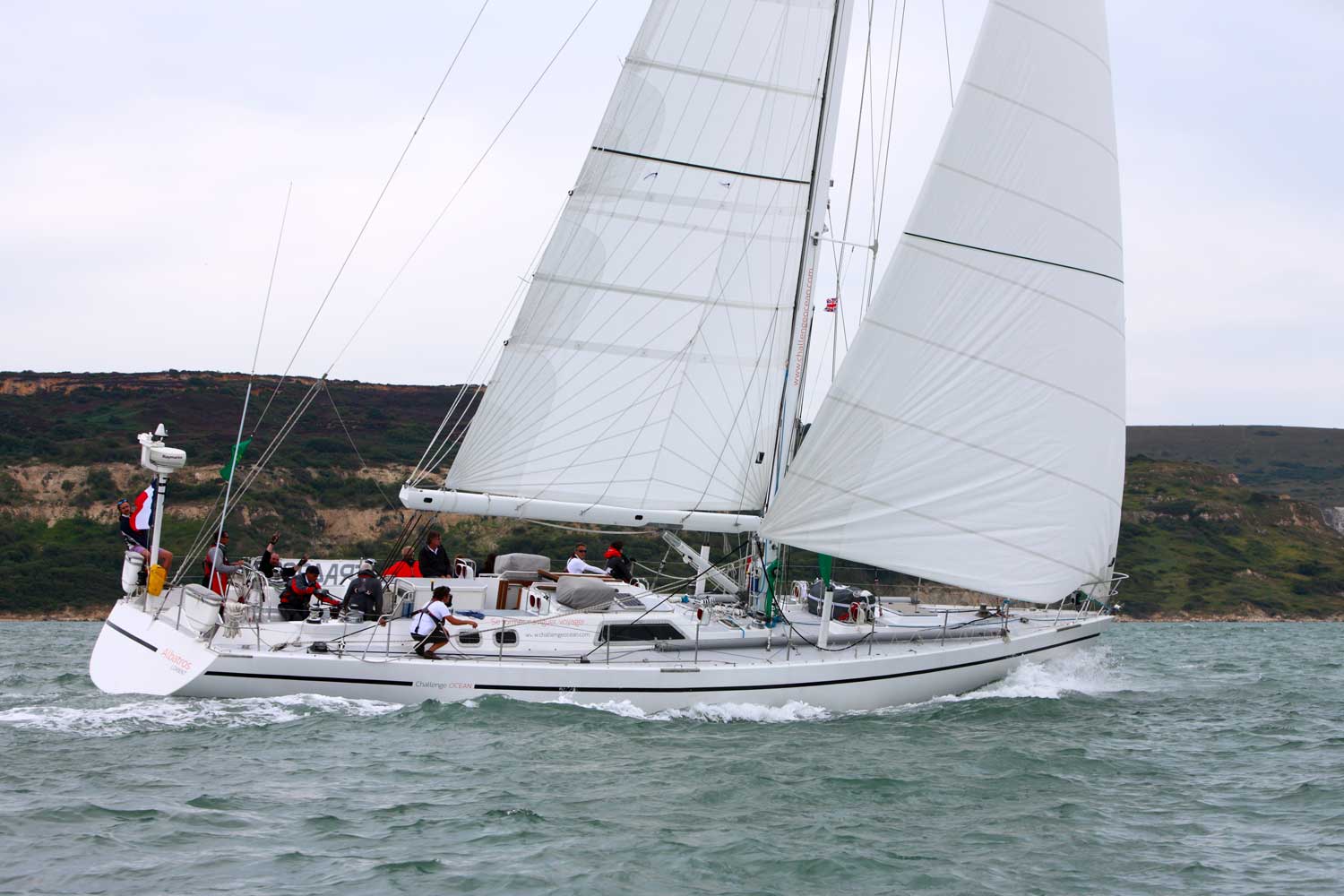 CHALLENGE OCEAN wants 5 crew for ALBATROS, CHALLENGE 67, 20m.
From ANTIGUA, Antigua & Barbuda to ANTIGUA, Antigua & Barbuda.
February 2020 to February 2020.
Be a crew member on the Caribbean 600 onboard Albatros. We propose you to board aboard Albatros, 21m monohull, as a crew member, racing the RORC Caribbean 600 within an amateur crew to cover 600 miles of race, supervised by two professional sailors (skipper Captain 200, Navigator). A unique regatta in the beautiful Caribbean islands. This race brings together all kinds of sailing boats : monohulls and racing multihulls but also super yachts and cruising sailboats with more than 900 professional and amateur sailors on board. Navigation is demanding with strong winds (but warm) and a sea often formed. The course of the RORC Caribbean 600 race extends for 600 nautical miles, slaloming between the magnificent islands of the Caribbean : Antigua, the island of York, Barbuda, Tintamarre, Anguilla, Saint-Martin, Saint-Barthélemy, Saba, Saint-Eustache, Saint-Kitts, Nevis, Redonda, Montserrat, Guadeloupe, Les Saintes and Desirades. With departure and arrival from Antigua (you can also embark in St. Marteen), it is a real nautical challenge because of the interaction of local conditions in the different islands with the trade winds. The RORC Caribbean 600 is without a doubt a unique regatta. An experience you will always remember.
CHALLENGE OCEAN is currently based in France
What roles/experience are needed (Crew 1): does not matter
What roles/experience are needed (Crew 2): does not matter
What roles/experience are needed (Crew 3): does not matter
What roles/experience are needed (Crew 4): does not matter
What roles/experience are needed (Crew 5): does not matter
Sailing with a Rally: None
I'm looking for (gender): either
Cabins/Sleeping : shared cabin-own bunk
Smoking on board: smoking allowed
Total people on board: 12
Crew roles: Whatever your level and skills are, the spirit of competition is essential to engage in such a race. We do not aim for the podium, but above all to navigate well, in a good mood and live from inside this great race ! Price is 2650€ per crew member, full board included. More on https://www.challengeocean.com/en/evenement/crew-member-on-the-rorc-caribbean-600/
Money: voyage cost $2650€
Travel to and from boat: crew pays
Other Info: