This opportunity was posted on July 23, 2022
[ active ]

Passage from Tahiti to New Zealand French Polynesia to New Zealand

ref 13687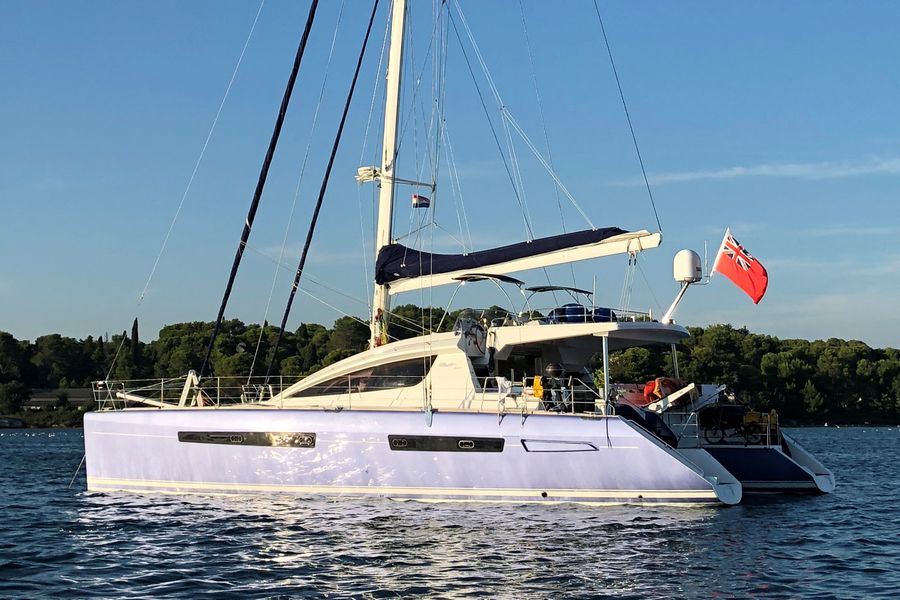 Neil Gatt wants 3 crew for English Sally, privilege 615, 19m.
From Papeete or Bora Bora, French Polynesia to Opua, New Zealand.
October 2022 to November 2022.
My boat is a very well equipped 2011 Privilege 615 catamaran and I am looking for 2 or 3 people to help me get her to NZ. I am looking to leave Tahiti on 1st October and will go to Tonga (if open) or Fiji and then onto New Zealand. I intend to arrive in Auckland by 15th November 2022.
Neil is currently based in Panama City, Panama
What roles/experience are needed (Crew 1): Watch-leader
What roles/experience are needed (Crew 2): Watch-leader
What roles/experience are needed (Crew 3): Watch-leader
Sailing with a Rally: Independent
I'm looking for (gender): either
Cabins/Sleeping : own cabin-own bunk
Smoking on board: non-smokers only
Total people on board: 4
Crew roles: I am only interested in taking people that have extensive ocean sailing experience and that are capable of taking a solo watch on a boat of this size and power. I am also interested in taking one person who would be the dedicated cook for the crew. Crew must be capable sailors, this passage can be challenging. You should be fully conversant with navigation, radar, AIS, weather analysis, COL Regs. You will be an experienced sailor and having familiarised yourself with the boat, you will be capable of making decisions relating to passage making and sail plans. You must speak excellent English including sailing terminology. You must be a non-smoker and be level headed, calm and be fun to be around. Sorry, no sea sickness sufferers.
Money: captain pays all expenses
Travel to and from boat: crew pays
Other Info: