This opportunity was posted on May 11, 2022
[ active ]

France to Saint Lucia (Participating in ARC 22) France to Saint Lucia

ref 13554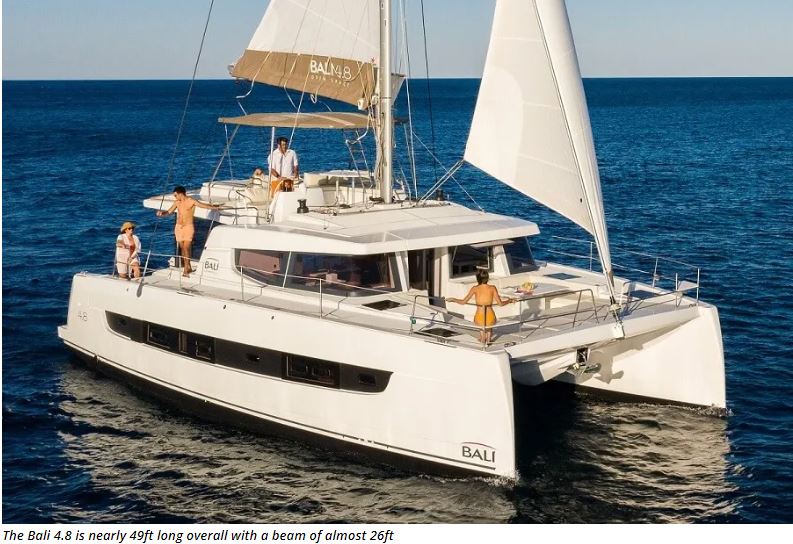 wants 2 crew for La Carmejane, Bali 4.8, m.
From Canet-en-Roussillon, France to Rodney Bay, Saint Lucia.
October 2022 to December 2022.
We are looking for 1 captain and 1 crew for the ARC 2022 from Las Palmas, Canary Islands, to Saint Lucia, AND from France (Canet-en-Roussillon) to Las Palmas prior to the race. We expect to take possession of our brand new Bali 4.8 by the end of October 2022; after some fitments & sea trials, we will sail to Las Palmas as quickly as possible to then participate in the ARC 2022 - which begins November 20. We need to be in Las Palmas by 13 November. We need 1 experienced captain, ideally someone who has done an ocean crossing before; we can accommodate 1 more experienced crew or 1 couple, both would work.
What roles/experience are needed (Crew 1): Captain
What roles/experience are needed (Crew 2): does not matter
Sailing with a Rally: None
I'm looking for (gender): either
Cabins/Sleeping : own cabin-own bunk
Smoking on board: non-smokers only
Total people on board: 6
Crew roles: We need 1 captain and 1 experienced crew. Payment tbd. We understand that a captain might expect payment; for the crew, we are asking for some contribution to shared expenses.
Money: expenses shared equally
Travel to and from boat: crew pays
Other Info: