This opportunity was posted on April 2, 2021
[ active ]

Exuma's to Grenadines, free-divers wanted Bahamas to Grenada

ref 12781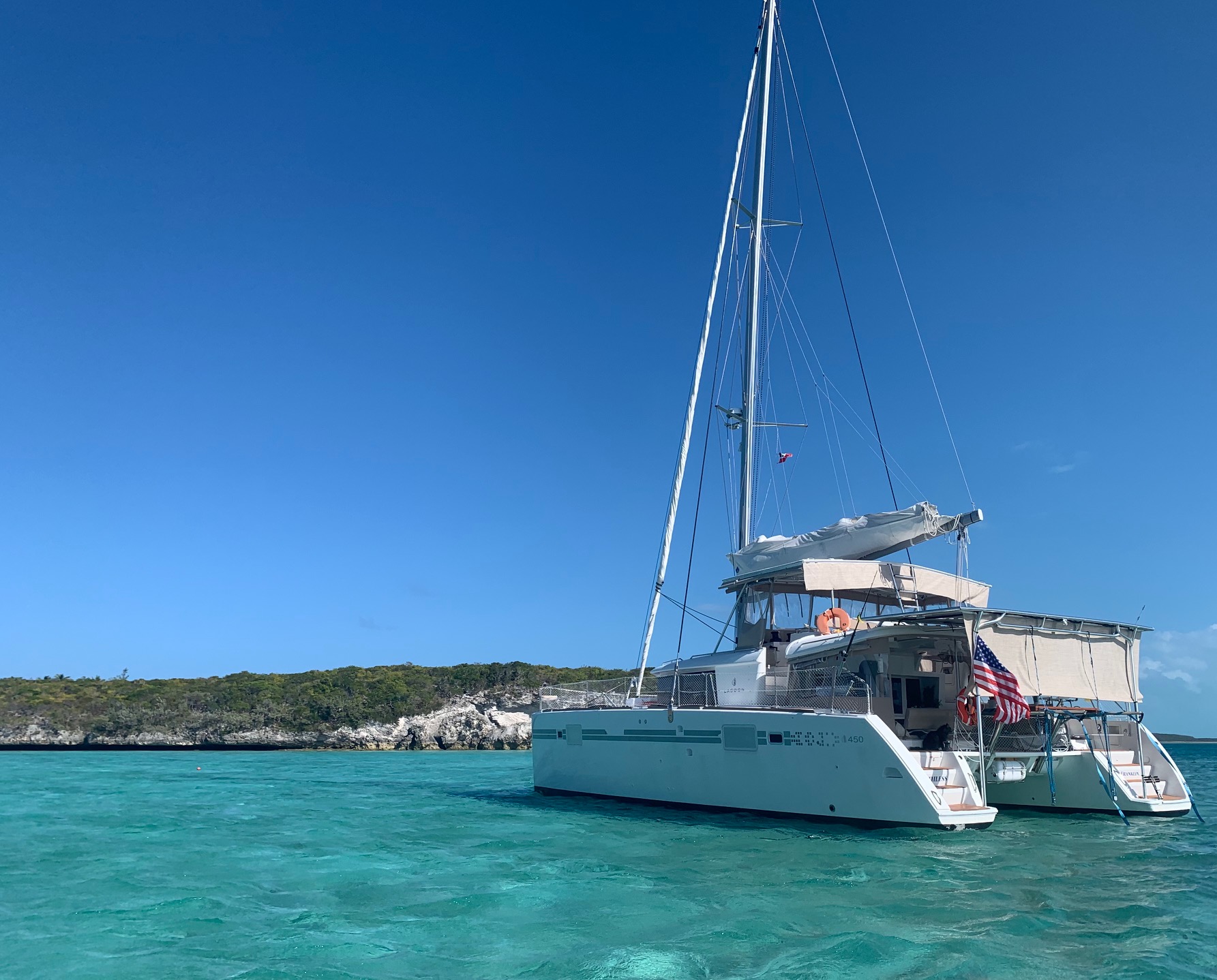 Guy Nesbitt wants 2 crew for Breathless, Lagoon 450 owners version, flybridge, m.
From George Town, Bahamas to , Grenada.
April 2021 to July 2021.
Looking for crew to join Breathless right away or possibly along the way. Having spent the winter in the Bahamas the next legs will be from the Exuma's across to the BVI (island hopping along the way) and then down to the Grenadines approximately between mid April and late June. Will then remain in that general area over the summer and crew may possibly stay if it's working out for everyone. Looking for men or women crew. Sailing experience not a priority as I regularly single-hand this boat, but obviously a plus. What is required is the crew's competency in free diving and Spearfishing. With that I'd imagine they'd know boats and the sea etc. Crew responsible for getting to and from Breathless and contributing to the cost of basic daily food and drink. I'll take care of the rest.
Guy is currently based in Franklin, United States
What roles/experience are needed (Crew 1): does not matter
What roles/experience are needed (Crew 2): does not matter
Sailing with a Rally: None
I'm looking for (gender): either
Cabins/Sleeping : own cabin-own bunk
Smoking on board: non-smokers only
Total people on board: 2-4
Crew roles: Crew required to be competent free divers. With this I'd assume boating and plenty of sea experience. Sailing experience is a plus I'm multilingual so foreign languages are ok Captain is fit in his 50's, so "not so young" crew may also be suitable so long as the diving skills are still good Feel free to contact me for more information
Money: daily contribution from crew
Travel to and from boat: crew pays
Other Info: