This opportunity was posted on April 2, 2021
[ closed ]

Cruising Bahamas United States to United States

ref 12781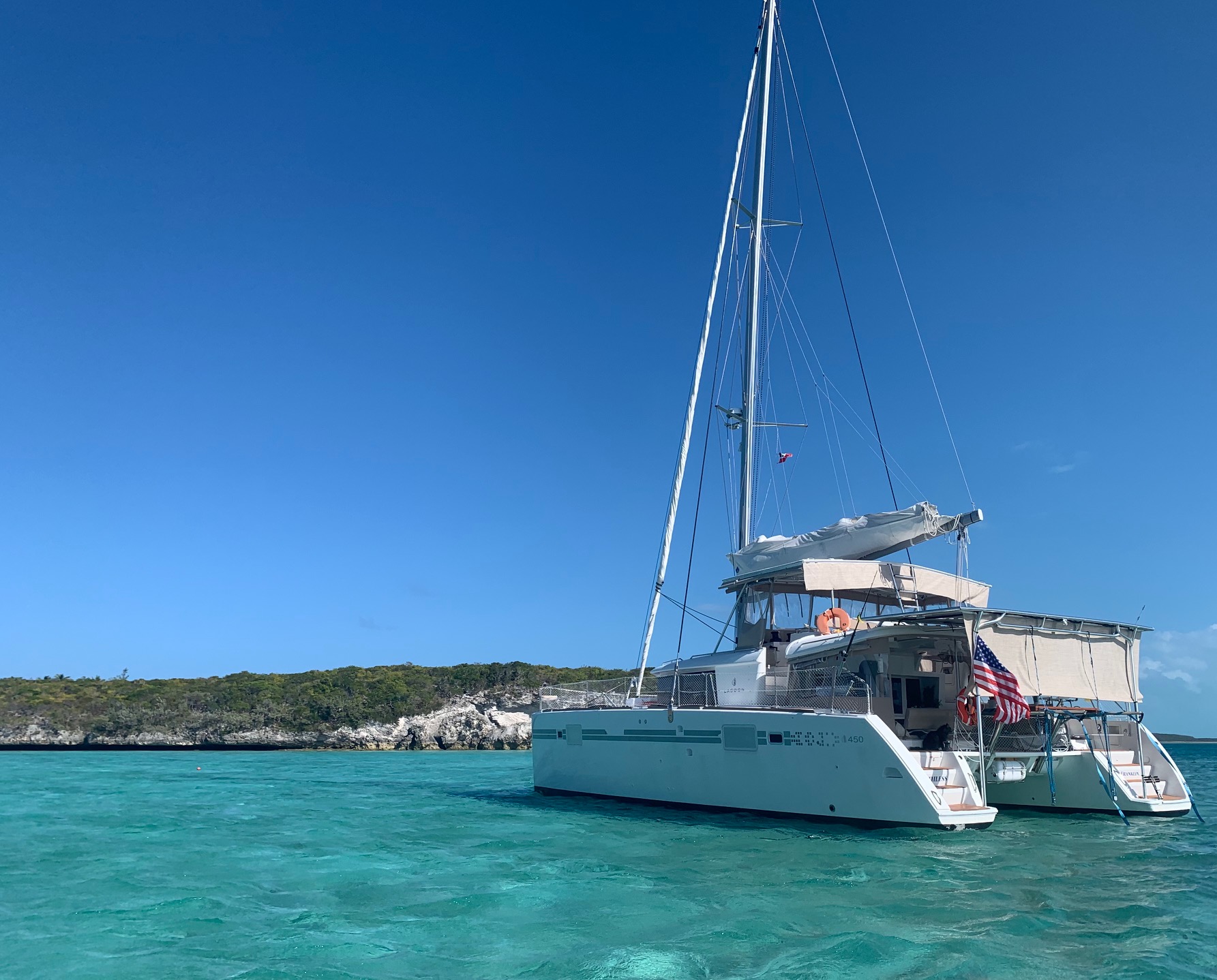 Guy Nesbitt wants 2 crew for Breathless, Lagoon 450 owners version, flybridge, m.
From Marathon, United States to FL SE coast TBD via the Southern Bahamas, United States.
January 2022 to May 2022.
Looking for crew / free diver spearo enthusiasts to join me on a trip between late January till early May. Breathless will be sailing from the Keys to Bahamas, down to George Town and onto Long Island Key where she'll spend approximately a month in Clarence Town primarily diving Deans Blue Hole. Dates are flexible but this stage should be between mid-Feb and mid-March. Then back to George Town and down to the Raggeds till early May when she'll start back to the FL east coast. Simply looking for likeminded free divers, men or women. Don't need to sail, I'll do that singlehanded NP but expect good divers. Crew responsible for getting to and from Breathless and contributing to the cost of basic daily food and drink. I'll take care of the rest.
Guy is currently based in Franklin, United States
What roles/experience are needed (Crew 1): Watch-leader
What roles/experience are needed (Crew 2): Watch-leader
Sailing with a Rally: None
I'm looking for (gender): either
Cabins/Sleeping : own cabin-own bunk
Smoking on board: non-smokers only
Total people on board: 2-4
Crew roles: This is a free diving pole spearing trip to the outer islands May stop at a few places on the way depending on COVID developments. I'm multilingual so foreign languages are ok. Captain is fit in his 50's, so "not so young" crew may also be suitable. Feel free to contact me for more information.
Money: daily contribution from crew
Travel to and from boat: crew pays
Other Info: