This opportunity was posted on March 29, 2021
[ active ]

East Coast USA United States to United States

ref 12771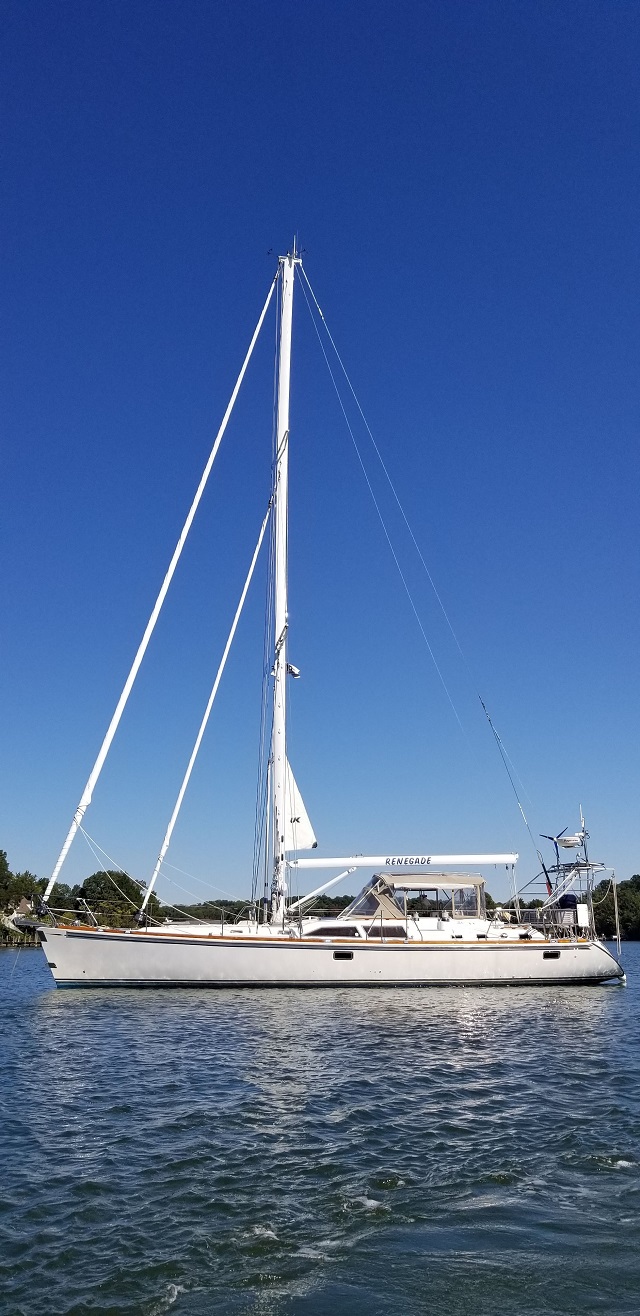 Jeff Taylor wants 2 crew for Renegade, Hylas 54, m.
From East Coasat, United States to East Coast, United States.
May 2021 to November 2021.
Looking to meet sailors for one or two night coastal sailing as an introduction, to set up future longer distance sailing on Renegade (see the other opportunity I posted). Renegade will be in Annapolis, MD by mid-May and will head north with no particular schedule or destination. We will bounce along the coast stopping at various ports in Maryland, Delaware, New Jersey, New York, Connecticut, Rhode Island, Massachusetts, and Maine, so there will be lots of opportunities to sail with us from May 2021 until Nov 2021. If you want to sail in the World ARC 2022, crossing oceans and seeing exotic and remote places, this is an opportunity to do so.
What roles/experience are needed (Crew 1): does not matter
What roles/experience are needed (Crew 2): does not matter
Sailing with a Rally: Independent
I'm looking for (gender): either
Cabins/Sleeping : own cabin-own bunk
Smoking on board: smoking allowed
Total people on board: 3 or 4
Crew roles: Looking for a sailor or sailing couple to join Jeff and Julie aboard Renegade. Some sailing experience is necessary and we will help you gain more. Positions are non-paid. Languages in addition to English a plus. We are non-smokers, but I don't care if you smoke on deck.
Money: captain pays all expenses
Travel to and from boat: captain pays
Other Info: