This opportunity was posted on March 21, 2022
[ active ]

East African odyssey Kenya to South Africa

ref 13438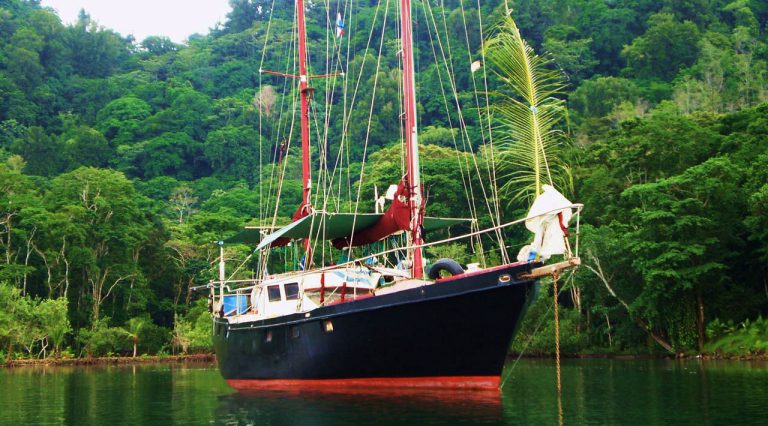 wants 4 crew for Karaka, big black Ketch, m.
From kilifi, Kenya to richards bay, South Africa.
May 2022 to December 2022.
Ahoy everybody, New adventures await! We are now looking for crew again to join us on our East African odyssey. We are a community boat that has been sailing all over the place for nearly 17 years with a lot of different crew, so we got a good system going, please visit our website for more info: www.karaka.org We are currently holed up in Kilifi Creek in Kenya undertaking repairs and maintenance, but we will set sail again around the end of april/begining of may. We plan on sailing next back down the coast of Tanzania for a few months, Tanga, Pemba Island, Zanzibar, Mafia island, possibly the Rufigi river delta, Kilwa Massoko, M'kindani, etc… After that we will hop over to Mayotte before continuing toward Madagascar if they finally reopen their maritime borders. The general goal is to position ourselves for the trip down to the Cape of Good Hope in South Africa at the end of the year.
What roles/experience are needed (Crew 1): does not matter
What roles/experience are needed (Crew 2): does not matter
What roles/experience are needed (Crew 3): does not matter
What roles/experience are needed (Crew 4): does not matter
Sailing with a Rally: None
I'm looking for (gender): either
Cabins/Sleeping : shared cabin-own bunk
Smoking on board: smoking allowed
Total people on board: 6
Crew roles: The crew is usually composed of a healthy mix of nomadic wanderers and non-conforming individuals, regardless of nationality, age, gender, worldview, background, or financial status. Most anybody is welcome, attitude is what matters. This makes being part of the crew something more than just a cheap sailing opportunity. What this is, really, is a chance to experience what being a feral sea gypsy on a nice ship is all about. Somehow, because of our exotic alternative lifestyle and eclectic past crew, plus a reputation gained in our younger and wilder past, people sometimes get the impression we are a full-on hippy boat. We're not. We're down to Earth, practical, no nonsense and responsible sea gypsies. We try to select crew with those attributes also.
Money: voyage cost $20
Travel to and from boat: crew pays
Other Info: