This opportunity was posted on January 6, 2020
[ active ]

cruising south caribbean to panama Saint Lucia to Panama

ref 12082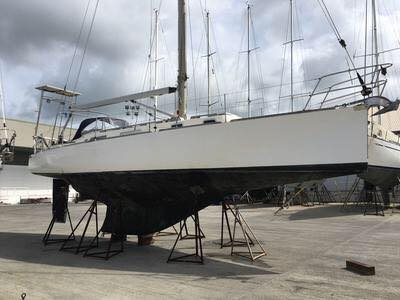 wants 1 crew for Apollo, ohlson , m.
From Rodney bay, Saint Lucia to Bocas del toro, Panama.
July 2020 to October 2020.
We are three friends cruising on my boat Apollo, we have an extra berth on the living room. Heading to granadines early august, then, los roques if possible due to covid restriction, bonaire and curaçao(those are open) then possible stop in colombia in september(covid) finnal destination panama, will get ready to cross canal.
What roles/experience are needed (Crew 1): does not matter
Sailing with a Rally: None
I'm looking for (gender): either
Cabins/Sleeping : shared cabin-own bunk
Smoking on board: smoking allowed
Total people on board: 4
Crew roles: Im looking for an extra crew member willing to join the adventure, someone easy going since we share a small vessel. The contribution rate will be related to experience. Crew member could embarc in st lucia, st vincet, grenada.
Money: daily contribution from crew $50
Travel to and from boat: crew pays
Other Info: