This opportunity was posted on October 3, 2022
[ active ]

Catamaran Cup Regatta one Cabin Greece to Greece

ref 13818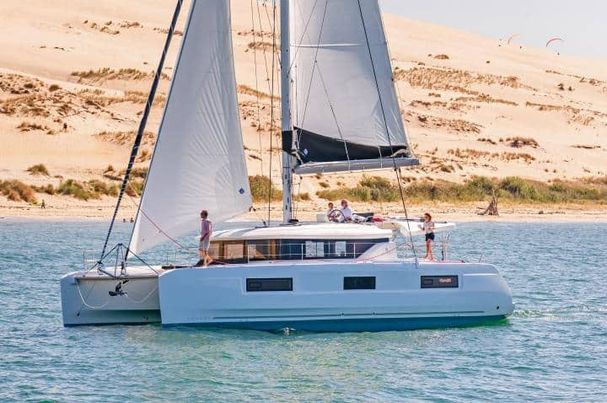 Irene Legault wants 2 crew for Sailing in Greece Catamaran Cup, Lagoon 46, 18m.
From Athens, Greece to Athens, Greece.
October 2022 to October 2022.
Due to a last-minute cancelation, we have one cabin available for this famous event. The price is reduced by 35%! In the other three cabins, we have one couple from the UK, one Mother with her adult daughter from Canada, and one single guy from Canada. DROP WHAT YOU ARE DOING AND COME SAILING WITH US! This trip is all about having fun with linked-minded people, enjoying delicious food, visiting picturesque Islands in Greece, and SAILING!
What roles/experience are needed (Crew 1): Ocean Sailing Instructor
What roles/experience are needed (Crew 2): Ocean Sailing Instructor
Sailing with a Rally: Independent
I'm looking for (gender): either
Cabins/Sleeping : own cabin-own bunk
Smoking on board: non-smokers only
Total people on board: 8
Crew roles: This is a fun event. The skipper is very professional, and a great racer. If you are a novice just wanting a holiday, hop on! Come to enjoy the food, the Greek Islands, and the parties! However, if you are into racing, you will have great fun in this challenging event.
Money: daily contribution from crew
Travel to and from boat: crew pays
Other Info: