This opportunity was posted on June 25, 2019
[ closed ]

Bali to Cape Town Malaysia to South Africa

ref 11400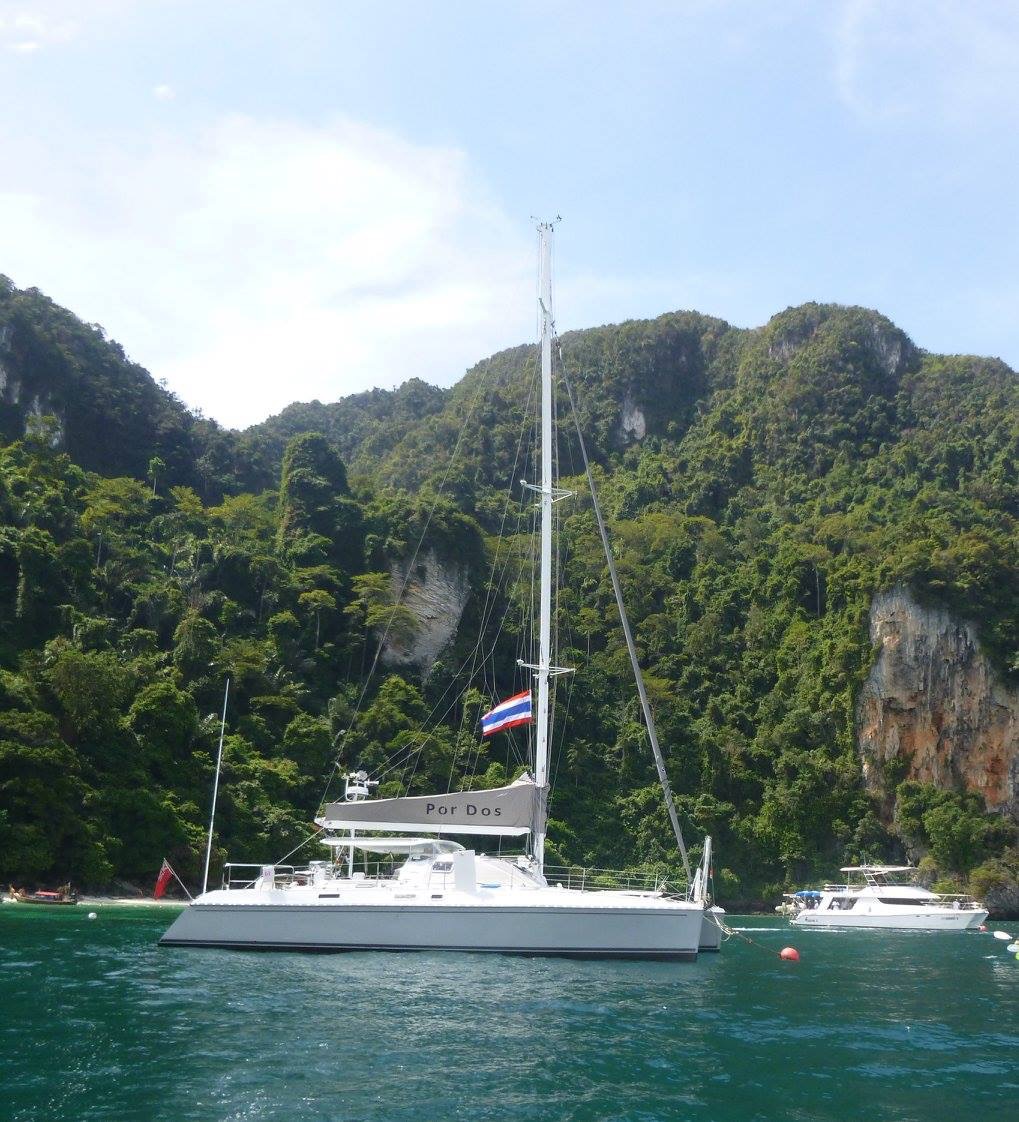 Richard Houghton wants 2 crew for Por Dos, Catana 48R, m.
From Puteri Harbour, Malaysia to Cape Town, South Africa.
May 2020 to December 2020.
We are a couple of relaxed easy going people who enjoy stress free sailing aboard our 48ft Catana and are looking for one or two people to join us for our South Indian crossing May through to December 2020. An outline of our passage would be Bali to Cocos Keeling, Rodriquez, Mauritius, Madagascar and then South Africa. We are looking for people of a pleasant and affable disposition who are easy to get along with and can fit in matter more than your level of experience but if you are, or even think you are, susceptible to sea sickness then this is not a trip for you. This will be a tiring and at times a physically demanding testing passage and it's essential you are fit and healthy with no pre-existing health conditions of a serious nature by which we mean cardiac issues, diabetes, epilepsy etc...... We are a non smoking boat and when under way we run a dry ship, so if that bothers you then again this might not be the right boat for you ? We do like nice food though and in that regard we will be asking for a monthly financial contribution of 600USD to cover your share of the cost. All land based costs e.g. flights, taxi's, food, alcohol, tours that you choose to do will also be at your own expense.
What roles/experience are needed (Crew 1): does not matter
What roles/experience are needed (Crew 2): does not matter
Sailing with a Rally: None
I'm looking for (gender): either
Cabins/Sleeping : own cabin-own bunk
Smoking on board: non-smokers only
Total people on board: Four
Crew roles: Well we have sailed with and race/sail trained a lot of people in the past and what we really want is nice people who are easy going and responsible. We are not concerned too much about your sailing experience but more about your emotional intelligence, positivity and ability to get along with others. We prefer people who have a 'can do' attitude and some interest in outward bound stuff like climbing, fell walking, kayaking, camping even, but if you are a computer gaming enthusiast or a TV couch potato then again this isn't the boat for you. If you have transferable skills like electrician, diesel mechanic, engineering, cooking or photography etc........ then all the better. If you have any criminal convictions then please look elsewhere. Likewise other than prescribed medications we have a zero tolerance of illegal substances of any description.
Money: expenses shared equally $600 USD per month
Travel to and from boat: crew pays
Other Info: