This opportunity was posted on November 20, 2020
[ closed ]

Atlantic Crossing to Brasil Canary Islands to Brazil

ref 12585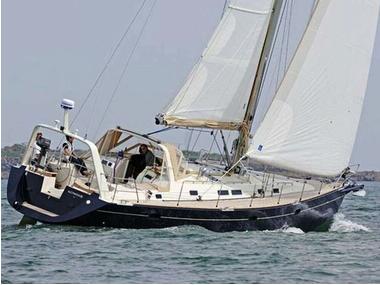 Christopher Sardo wants 1 crew for ACQUA, Alliage , m.
From Las Palmas or other port , Canary Islands to Fortaleza or other port , Brazil.
January 2021 to February 2021.
Expedition sailing vessel with sailing copule offer private cabin with shower for 150 euros/ day contribution fee . Departure from Canaries to Capo Verde , Fernando de Noronha island and Brasil mainland . Departure date in January and arrival in February 2021. If interested please send your Cv to [email protected] . Only 2 or 3 people on board during crossing. Full training will be provided and crew will participante to all tasks.
What roles/experience are needed (Crew 1): does not matter
Sailing with a Rally: None
I'm looking for (gender): either
Cabins/Sleeping : own cabin-own bunk
Smoking on board: non-smokers only
Total people on board: 3
Crew roles: Any experience, non smoker
Money: voyage cost $4500
Travel to and from boat: crew pays
Other Info: