This opportunity was posted on January 16, 2023
[ active ]

ARC Pacific Fiji to Australia Fiji to French Polynesia

ref 14038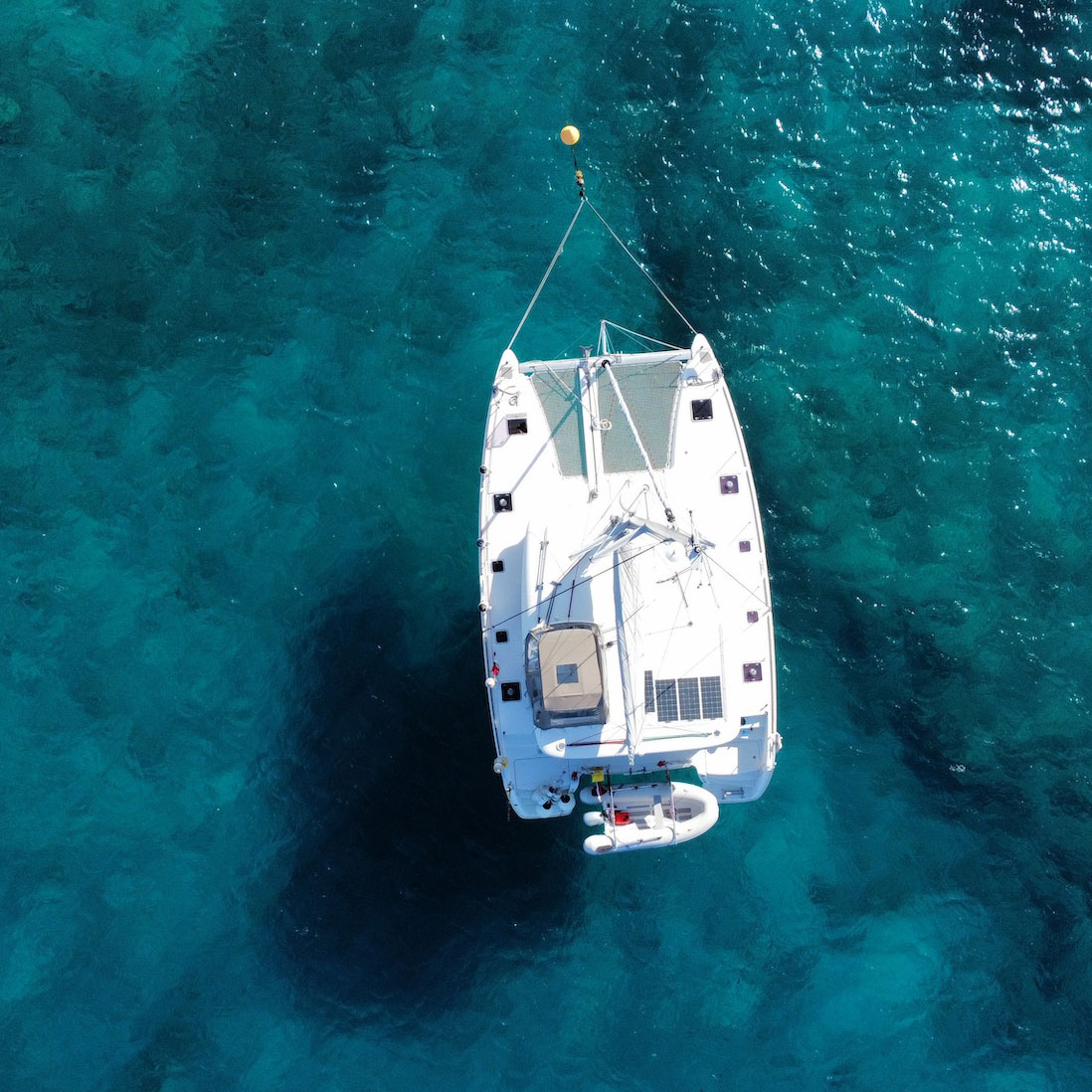 Samuel Weber wants 2 crew for ZISSOU, Lagoon 400 S2, m.
From Musket Cove, Fiji to Nuka Hiva, French Polynesia.
August 2023 to September 2023.
We - Hanna (32) and Sam (39) are taking part in the ARC Pacific Rally that has started in St. Lucia in February 2023 and will end in Australia September 2023. For this adventure we are looking for one or two additional crew members joining us for four weeks from Musket Cove Fiji to Mackay Australia. About our Travels: We are a Swiss couple, who started sailing over 10 years ago. We both have the Swiss Skippers License. We started spending our vacation time sailing in Croatia, Greece and Italy and moved further and further. In 2019 we did our first Atlantic Crossing with the ARC+ on our Bavaria50 BELAFONTE. After some time in the Caribbean we decided we wanted to go further. So in November 2021 we left Switzerland and started with our preparations with ZISSOU in Lisbon, Portugal. From there we then crossed the Atlantic in February 2022, arrived in Guadeloupe and made our way up the Caribbean Island until we tucked away in the US for Hurricane Season. After this we sailed down the US East Coast to the Caribbeans to meet the World ARC Rally into the Pacific in February in ST. Lucia. Since then we`re cruising along with the Rally in the Pacific and are enjoying mile after mile. About Zissou: Lagoon400 S2 Catamaran, owners version, three cabins, two showers/bathrooms, water maker (30l/h), generator, solar panels and many gadgets :)
Samuel is currently based in Zürich, Switzerland
What roles/experience are needed (Crew 1): Watch-leader
What roles/experience are needed (Crew 2): Watch-leader
Sailing with a Rally: None
I'm looking for (gender): either
Cabins/Sleeping : own cabin-own bunk
Smoking on board: non-smokers only
Total people on board: 4
Crew roles: We are looking for crew who already has some sailing experience and can do a 2h shift by him/her self (day and night). It would be an advantage if you already have some offshore experience and have done night shifts before. we would expect you to take part in the day to day tasks on board like cooking/provision, navigation etc. we are working as a team, where everybody works together. Expenses: The ongoing costs we share equally with everybody on board (diesel, Oil, immigration fees etc. ). Additionally we charge 500$ per week. This fee includes the fee for the Rally ARC Pacific and your cabin for a week on board ZISSOU.
Money: daily contribution from crew $2000
Travel to and from boat: crew pays
Other Info: