This opportunity was posted on October 13, 2020
[ active ]

Annapolis to Pensacola United States to United States

ref 12551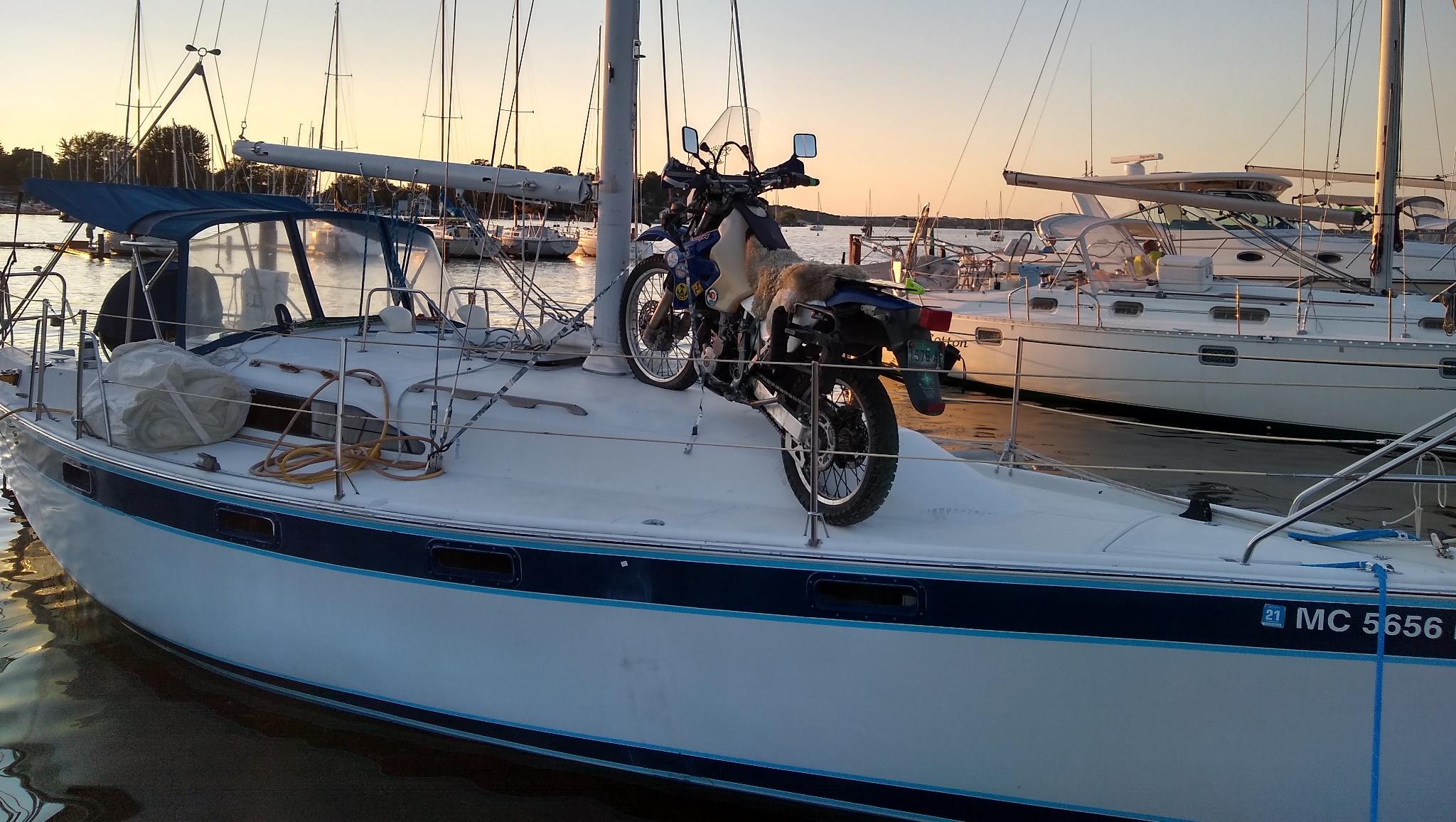 Richard Hurley wants 1 crew for Transcendence , 1986 Irwin Citation , m.
From Delaware Bay , United States to Pensicola , United States.
October 2020 to November 2020.
Departing the Delaware Bay region in the next few weeks. I am looking for one person to join me down the coast, mix of ICW and outer water sailing. I am ultimately headed to Pensicola, but would be glad to let you off in south Florida if you need. I really just "need" help getting through the Atlantic, but with the right person would live to have you aboard throughout. . Trip should take 2-3 weeks in total, I'm not on any schedule, and do not want to sail in bad weather, so you should be somewhat flexible. It will be a mix of anchoring, overnighting , and marinas. I'll cover all marina fees, fuel, ect. You cover you part of the food and drink. I ask you read the crew description fully to understand what is expected.
What roles/experience are needed (Crew 1): does not matter
Sailing with a Rally: Independent
I'm looking for (gender): either
Cabins/Sleeping : own cabin-own bunk
Smoking on board: smoking allowed
Total people on board: 2
Crew roles: Looking for an easy going person with some sailing knowledge and experience. I'm not looking for and money, just cover your part of food and drink, and I'll get the rest. I started in Muskegon Michigan in July of this year and have had one crew for the first 3 days, I have been single handed from there to Delaware Bay. I however need help from here down, if you see the boat description you'll read that I do not have autopilot, so you must have helming and trimming experience and be competent in this so that we can share this task allowing each other to rest securely. I can handle the cooking, but am happy to give it up to someone thst wants to cook. I am happy with drinking and or smoking, however, my rules while out at sea, it is sober 100%. This is really the only "rule". My hopes, would to be able to find someone that I can learn from and likes teaching as much as they do like learning. I don't have years and years of sailing experience, I've gained more this year than in all the past years combined. I'm confident in my sailing skills to go down, but I will never stop learning and anyone with more expieeincenthan me is gladly welcomed and I will be humbled to allow your skills and decision making ability as part of the collective good of the boat as long as your respectful. Other than that, I ask that you be a respectful caring person that has patience and good communication skills. Please reach out to me, I'm fine with a pickup anyware in the region. I'm in Atlantic city now, but by weeks end should be on my way to the Annapolis region... I have some boat work to do there, so once that is done and there is a good weather window I would like to depart... I'm thinking 2-3 weeks from now. Cheers
Money: expenses shared equally
Travel to and from boat: crew pays
Other Info: